Sunday School Classes
All Sunday School classes meet from 9:45-10:45 between services.
Summer quarter started June 2, 2013.
International Sunday School Lessons –
"

God's People Worship

"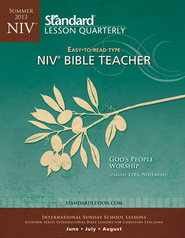 Location: Sanctuary
Teachers: Connie Tate or Roger Crum
What is being taught: Before Sunday School electives were offered, International Bible Lessons or the Uniform Series were taught in various denominations, each studying the same Scripture text in their Sunday School lessons. These lessons follow a six year plan for reading and studying the Bible. By participating in the Uniform Series, a believer will be given help in knowing the content of the Bible, to understand its message, and to respond to that message by living a life of faith and love.
This quarter's theme is "God's People Worship". These lessons will enable participants to see the essential elements of worship that please God. Christians today worship the same God as ancient Israel and are expected to approach Him in the same humble spirit that He required of His chosen nation. After the Babylonian exile, the people returned to Jerusalem to build a temple and renew proper worship; however, Jesus declared that in His kingdom genuine worship would not be confined to one place. Today, each Christian functions as a temple in which the Holy Spirit dwells.
Fruit of the Spirit Bible Studies: JOY: How to Rejoice in Any Situation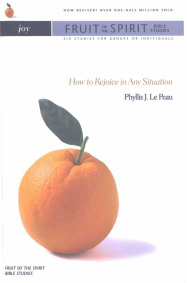 Location: Fireplace Room
Teacher: Jim Toms
What is being taught: Joy is found in the strangest places: in hospital rooms where patients are weak from surgery; around a dinner table when a husband announces he has been laid off; in a household where every waking moment is filled with laundry, cleaning, shopping, and cooking. Situations like these are hardly "fun," but they can be surprising occasions of joy. This Fruit of the Spirit Bible Study helps you to discover how to rejoice in any situation.
Multiply: Disciples Making Disciples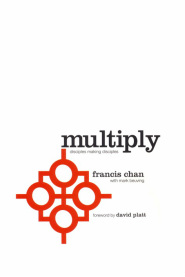 Location: Music Room
Teacher: Pastor Stuart and Judy Johns
What is being taught: In Matthew 28:19, Jesus told his disciples, "Therefore go and make disciples of
all nations, baptizing them in the name of the Father and of the Son and of the Holy Spirit, and teaching them to obey everything I have commanded you." This commission includes believers today. The task may seem large, but it doesn't have to be an intimidating mandate, rather a way of living that invites people
into what God is doing in their lives. However, somewhere along the line, disciple-making moved from being a part of everyday life to the sole responsibility of pastors and evangelists. The result is that we no longer feel equipped to share the life-giving gospel of Jesus with our friends and neighbors.
This isn't how things are supposed to be, and in Multiply: Disciples Making Disciples, Francis Chan and Mark Beuving show you how the joy of living your life with Christ in front of others can be restored. You'll discover the confidence and encouragement you need to step out in faith and make disciples out of the people that God has placed in your life.
Multiply offers 24 sessions of discipleship mentoring material designed for small-group use.