mon24jul6:30 pm8:30 pmRSVP ClosedFeaturedVacation Bible SchoolShine Jesus' Light!6:30 pm - 8:30 pm Idaville Church, 3590 Carlisle RoadEvent Type :Children,Vacation Bible School
Event Details

Pre-K through 6th grade students are invited join us for Vacation Bible School.

Send your kids on an out-of-this-world adventure that's light years of faith-building fun at Stellar VBS, where kids will discover how they can radiate Jesus' love and kindness to others just as the stars illuminate the night sky.  Stellar VBS is space-themed and has activities that are related to space exploration and discovery.

Children from K through Grade 6 will be in mixed-age groups (crews), but pre-school children will be separately grouped in their own crews.  These small groups are led by adults or teens who love both children and the Lord.  Crews help children to make new friends; younger crew mates are cared for by older crew mates, who enjoy their big kids' role.

Any monetary contributions will support a mission project called Operation Kid-to-Kid that will provide Bibles for families in Africa, Latin America, and the Middle East.

Each evening Pastor Marc will be leading an adult "VBS" in our sanctuary from 6:30 – 8 p.m.  He will be teaching the same Bible lessons the kids will be learning and applying the principles for adults' daily lives. Parents, grandparents, and friends are invited to the Cosmic Closing at 8:15 p.m. that wraps up each day's adventure with singing, a final look at the day's Bible Point, and a prayer.

You can register online by clicking here.
RSVP to event
RSVPing is closed at this time. Please contact the event organizer if you are interested in attending.
Can not make it to this event?Change my RSVP
Time

(Monday) 6:30 pm - 8:30 pm
Location

Idaville Church

3590 Carlisle Road
Organizer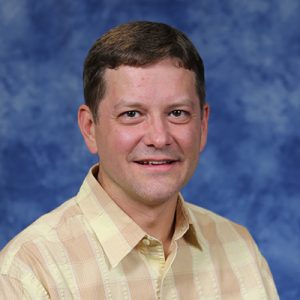 Pastor Stuart Johnsstuart.johns@idaville.church