wed05jan7:00 pm8:00 pmWorship-based PrayerPrayer is the Greater Work!7:00 pm - 8:00 pm Idaville Church, 3590 Carlisle RoadEvent Type :Prayer
Event Details

Join us on Wednesday evenings as we spend time worshiping the Lord, sharing praise reports, and participating in a culture of prayer that is Scripture-fed, Spirit-led, and Worshiped-based.

We spend time praying through passages of Scripture, allowing the Lord to begin the conversation through His Word.  The time of prayer is focused on reverence, response, requests, and readiness.
Time

(Wednesday) 7:00 pm - 8:00 pm
Location

Idaville Church

3590 Carlisle Road
Future Event Times in this Repeating Event Series
january 6, 2021 7:00 pmmarch 3, 2021 7:00 pmmarch 31, 2021 7:00 pmjune 23, 2021 7:00 pmoctober 27, 2021 7:00 pmdecember 1, 2021 7:00 pmdecember 15, 2021 7:00 pmjanuary 5, 2022 7:00 pmjanuary 12, 2022 7:00 pmjanuary 19, 2022 7:00 pmjanuary 26, 2022 7:00 pmfebruary 2, 2022 7:00 pmfebruary 9, 2022 7:00 pmfebruary 16, 2022 7:00 pmfebruary 23, 2022 7:00 pmmarch 2, 2022 7:00 pmmarch 9, 2022 7:00 pmmarch 16, 2022 7:00 pmmarch 23, 2022 7:00 pmmarch 30, 2022 7:00 pmapril 6, 2022 7:00 pmapril 13, 2022 7:00 pmapril 20, 2022 7:00 pmmay 4, 2022 7:00 pmmay 11, 2022 7:00 pmmay 18, 2022 7:00 pmmay 25, 2022 7:00 pmjune 1, 2022 7:00 pmjune 15, 2022 7:00 pmjune 22, 2022 7:00 pmjune 29, 2022 7:00 pmjuly 6, 2022 7:00 pmjuly 13, 2022 7:00 pmjuly 20, 2022 7:00 pmaugust 3, 2022 7:00 pmaugust 10, 2022 7:00 pmaugust 17, 2022 7:00 pmaugust 24, 2022 7:00 pmaugust 31, 2022 7:00 pm
Organizer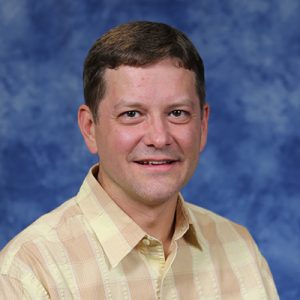 Pastor Stuart Johnsstuart.johns@idaville.church