mon21feb5:30 pm6:30 pmRSVP ClosedFeaturedAvoiding Costly & Dangerous Mistakes in RetirementLife Institute5:30 pm - 6:30 pm Idaville Church, 3590 Carlisle RoadEvent Type :Adults,Children,Special Event,Young Adults,Youth
Event Details

Did you know that there is a Biblical framework for how we steward our resources? The Bible mentions stewardship, money, and possessions over 2,200 times!

Join us for the Stewardship Lifestyle Seminar! In this 4-day in-person seminar, you will learn how to:
Understand and apply the Biblical principles of stewardship.
Create a budget and eliminate debt.
Save for retirement while keeping tax planning in mind.
Create an estate plan that makes a real impact.
SEE MORE IN THE SCHEDULE BELOW
PERSONAL STEWARDSHIP REVIEWS
Learning principles without knowing how to apply them is frustrating. This is why you will have the opportunity to have a PERSONAL STEWARDSHIP REVIEW. This is a FREE consultation with an experienced, Christian financial advisor that provides a comprehensive 'financial checkup' to help you examine where you are now, where you want to go, and the gaps keeping you from your goals. These meetings last up to 90 minutes and can take place in-person or virtually.
EVENT SCHEDULE
Sunday, Feb 20 (9:00am) – Igniting the Heart: Teaching Stewardship to the Next Generation
Sunday, Feb 20 (10:15am) – Abundant Living: Your Stewardship and the Gospel
Sunday, Feb 20 (11:30am) – Congregational Lunch
Sunday, Feb 20 (1-2pm) – Free to Serve: Budgeting & Debt Elimination
–
Monday, Feb 21 (5:30pm) – Avoiding Costly & Dangerous Mistakes in Retirement
Monday, Feb 21 (6:30-8:30pm) Facing the Future with Confidence: Financial, Tax, Retirement Planning
–
Tuesday, Feb 22 (6:30-8:30pm) – Finishing Strong: Christian Estate Planning
This event is hosted at Idaville Church and led by Life Institute.
Learn more about Life Institute at: LifeInstitute.org
This event is open to our congregation and community, so be sure to invite family, friends, and coworkers.  We hope you will join us.
RSVP to event
RSVPing is closed at this time. Please contact the event organizer if you are interested in attending.
Can not make it to this event?Change my RSVP
Time

(Monday) 5:30 pm - 6:30 pm
Location

Idaville Church

3590 Carlisle Road
Organizer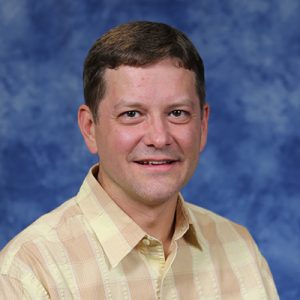 Pastor Stuart Johnsstuart.johns@idaville.church